SEO Metrics in Site Visualizer
This command, which you can find under the Tools item of the main menu, opens the following window: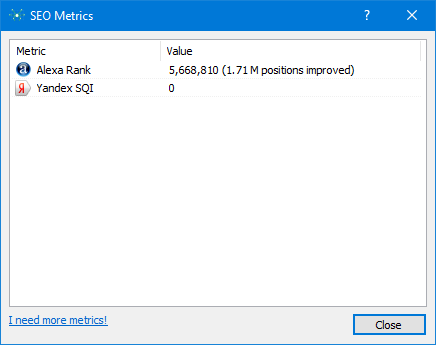 This feature is useful for SEO. The window shows the following SEO parameters of the site:
Alexa Rank indicates the popularity of a website. The less the value, the more popular the site is. For more details, read this Wikipedia page or this Alexa page.
Yandex SQI is a rank of the Yandex search engine. You can find more details about this metric here.
Please feel free to contact us if you'd like to see more SEO metrics in Site Visualizer.