Visual Sitemap Parameters
The Visual Sitemap tab of the project settings window contains options related to drawing a visual map of the site – the links that should be drawn (internal, external, or self links), page titles, etc.: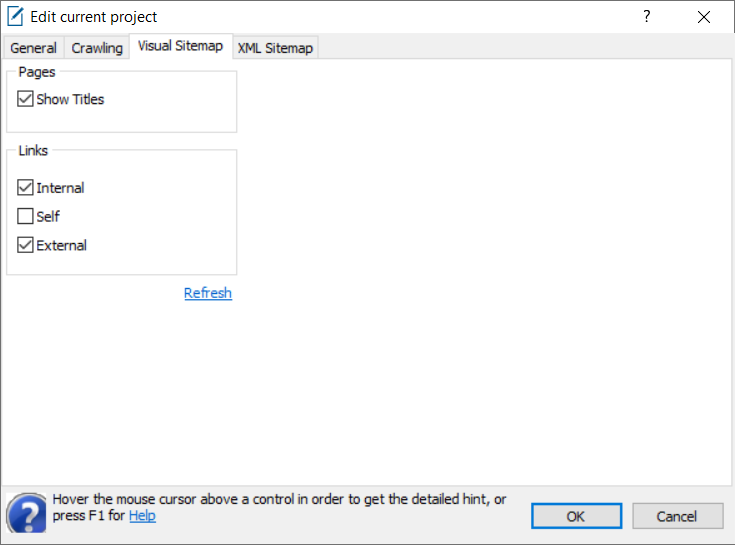 Show Page Titles
Uncheck the checkbox if you don't want a title to be drawn on the page rectangle. To redraw the visual sitemap of the current website, click the Refresh button.
Draw Links
This group of checkboxes allows you to define the types of links to be drawn on the site's visual map:
Internal Links – links from one page to another page of the same website.
Self Links – links from a page to the same page.
External Links – links from a page of the website to another domain.
See Also:
---